LAND OF THE BLIND, SF: from 8 piece world fusion ensemble to avant live looping trio, 3 indie albums, awards for Cyoakha in songwriting and 10 years of touring, Blind is finally it's own genre' now. "Tribal-Trance-Druid-Dance" or "Pop Music for Druids"
EDGEWALKING, SF & Portland: current live looping duo and trio with Cyoakha Grace on loops, live looping, percussion, keys and vocals. Krystov on didgeridoo, sitar, dulcimer, mixing; Pablo Burton on electric guitar for SF gigs, and Regina LaRocca on acoustic guitar for all NW gigs.
DRUID SISTERS TEA PARTY, SF: an all women project, featuring killer drummer, world famous Claudia Paige, who has played with everyone from 4 Non Blondes to the Grateful Dead, this group mixes Celtic violin, dreamy powerful vocals by Cyoakha Grace, monster funk rock world drum kit, and rock bass to create something that everyone who has heard them falls in love with. "If you don't dance to THE DRUIDs, you must not have any legs."
AZIGZA, SF: from 8 piece world rock prog ensemble, from beautiful to bombastic, this SF fusion group recently released their 2nd critically acclaimed album, with 3 songs by Cyoakha that are not to be missed.
BIG CITY ORCHESTRA, SF
BLACK ORCHID, Portland: an improv avant trance band in Portland, started by Cyoakha and Mike Mahaffy on drums (Gone Orchestra) and Equinoxe, keys, programming (Land of the Blind), adding in Tiffany Brown, vocals (Passionflora), and Enrique, guitar/vocals (Soriah, Sumerland)
FOR MORE ON CYO'S FILM SCORING WORK, go to "FILMS"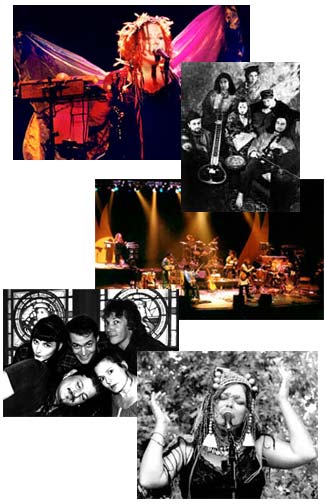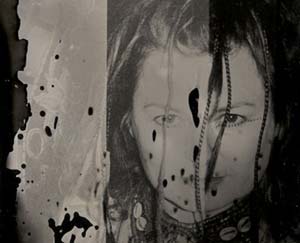 STUDIED WITH (formally or otherwise)

Pauline Jensen, Portland, voice, opera, theory
Ali Akbar Khan, Master Vocal Teacher, Ali Akbar School of North Indian
Music, San Rafael, California
Billy Triplett, (Prince, Meredith Brooks) Engineering-Production
W. Blum, Head Sound Engineer for Clear Channel, San Francisco
G.Irvine, Avant Music Theory, member of Harry Partch Ensemble
Edward Martin III, Director, Guerilla Productions, film scoring, Adobe
Premiere 5.1, sound syncing, film scoring.
FOR MORE ON CYO'S FILM SCORING WORK, go to "FILMS"